lunes, marzo 24, 2008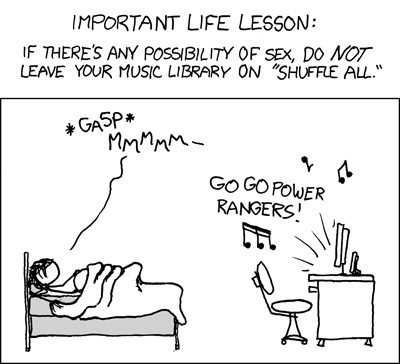 xD hahahhaha! stupid guy!
Publicadas por

Julius
a la/s 11:36 a. m.
0 comentarios


Vínculos a esta publicación
viernes, marzo 07, 2008
During my first semester in the Institute, our Teacher gave us a quiz. I was a student knowingly and (But unfortunately I was a
bad mathematics student
) so I quickly read all questions, until I read the latest:
"What is the name of The woman who cleans the school?"
Surely Is this some kind of
joke
? I had seen many times a woman who cleaned the institute. She was high, dark hair, as fifty years, but How I was going to know her name?
I had given my exam, leaving the last question in blank.
At the end of the class, someone asked the teacher if the last question would note for the exam.
"Absolutely"
, the Teacher said.
In your careers you will know many people.
All are important, they deserve
your attention and care
, even if they only smile and say, '
Hello!
'
"
I never forgot that lesson. I also learned that her name was Olenka. (I think, I forget it ) LOL! :D
But even more important,
We are all important.
Photo:
Crazy Monster #3 - Be My Friend
Thank you Tricia!
Publicadas por

Julius
a la/s 11:30 a. m.
0 comentarios


Vínculos a esta publicación